Reefers
We are your specialists in Transport Refrigeration. With highly skilled technicians and the highest quality parts, we will ensure all your Transport Refrigeration needs will be taken care of.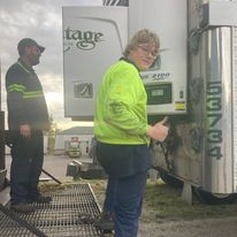 ---
Bus A/C
Carrier Priority Services are your A/C specialists. We specialize in Limousine, School, Coach, and Transit Bus Air Conditioning Systems.
With our highly trained staff and years of specialized experience, we can install new A/C systems, or perform maintenance and service on your existing system.
Have a leak in a refrigeration hose or line? No problem! At Priority we are able to custom make or repair A/C hoses and lines.
We understand that your A/C system is unique to your vehicle. Our specialists have the expertise to service and repair your large, specialized A/C systems. We can fix what the other guys can't.
---
APUs
Idling a tractor engine for in-cab comfort or to ensure cold starts is very costly. It increases fuel cost, engine hours, engine maintenance, and service cost. Carrier Priority Services offers Auxiliary Power Units (APUs) from ComfortPro, eliminating the need for an idling engine.
ComfortPro APU benefits include:
Powers cabin household accessories
Provides sleeper air conditioning and heating
Monitors and charges truck batteries
Warms the truck engine
Carrier Priority Services offers sales, service, and parts for all of your ComfortPro needs.