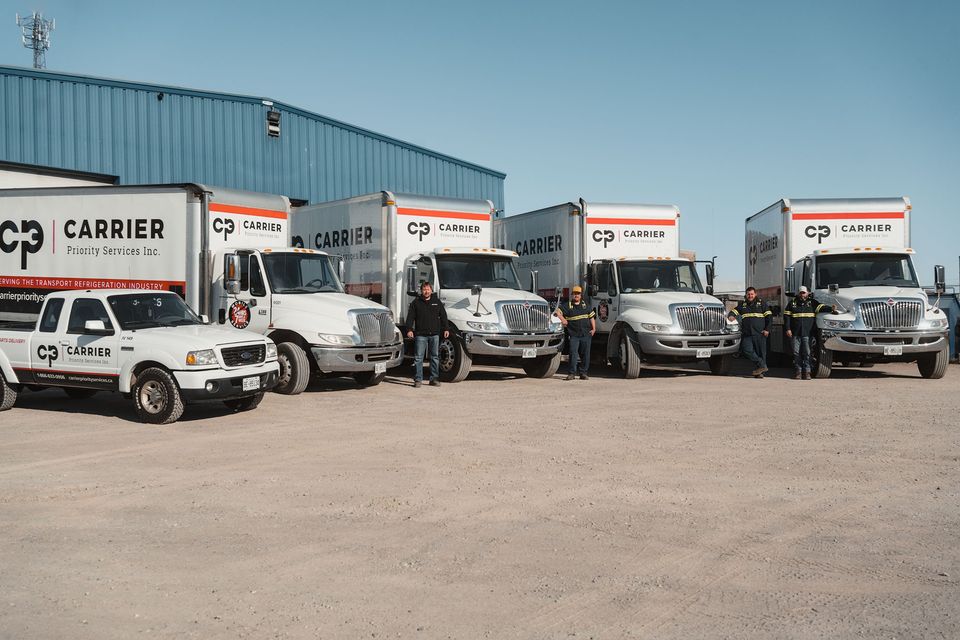 About Carrier Priority Services
Carrier Priority Services delivers premium service to the transport refrigeration industry in South Western Ontario. With a fleet of fully stocked mobile service vehicles, Carrier Priority Services offers a "shop on wheels" approach to your repairs and maintenance. Our licensed and highly trained technicians bring a wealth of experience enabling them to service or repair any transport refrigeration system.
Carrier Priority Services is large enough to ensure that your emergency is met quickly. We understand the urgency and risk to temperature controlled products if your refrigeration system is not operating properly. Dealing with us means service availability 24 hours a day, 7 days a week.
With the right equipment and the best technicians your choice is easy. Carrier Priority Services has the resources and the experience to keep you running. Call our toll free number at 866-633-0906 or come by today and experience our superior service and selection! We look forward to serving you!
Sean Mahar,